November, 2016
The time for Women's sport is now! With recent announcements and achievements, sport and leadership for women in Victoria is taking a huge leap forward. To promote gender equality in sport, the Victorian State Government in conjunction with sporting bodies such as Football Victoria, have launched #changeourgame. This video showcases what the initiative is all about. Click HERE to visit the website and find out more.
"TO CHANGE THE MINDS OF TOMORROW, WE'RE TAKING ACTION TODAY."
A NEW girls only five-a-side soccer competition has been an instant hit with players.
The six week competition kicked off a fortnight ago at the Spring Gully Recreation Reserve, with more than 15 sides a part of the action.
An initiative of the Bendigo Amateur Soccer League, the competition will run each Saturday until November 26.
---
October, 2016
Club had their say at the Women's Football Forum, with the proposed women's social/modified football format, Women's State Leagues and Juniors all discussed on the day.
Based on the feedback during the forum, the new proposal will hopefully meet the needs of these players, as well as the clubs that would like to offer this alternate pathway at their club.
---
In March this year, Heidelberg had made headlines by signing Barbieri, Asian Cup winner and four-time World Cup veteran, for their 2016 campaign. In an announcement made yesterday afternoon, she signed on as first team coach for next season."I saw the potential of the club and the love of the club that the girls have." Barbieri says. "That sense of loyalty started to grow in me and even though I was only here for a season I formed relationships with the players."
---
September, 2016
Two Victorian coaches have been chosen to take part in a Female Coach Developer program run by Football Federation Australia. A total of six female coaches were chosen to attend the program which begins with a four-
day stint at the AIS in early October, followed by complete distance education work/work placement, and then a return to the AIS for another four days next March.
---
September, 2016
Football Federation Australia (FFA) today released the official draw for the Westfield W-League 2015/16 Season with the exciting addition of Melbourne City FC lifting the competition to a nine-team league in a sign of the continued growth of women's football.
Read more
---
August, 2016
The inaugural PlayStation 4 NPL Victoria Women's and Girls' champions will be crowned on Saturday September 3, 2016 with Grand Final day to be held at ABD Stadium in Broadmeadows.
August, 2016
Brighton Soccer Club hosted Australia's biggest AIA Vitality MiniRoos Gala Day! More than 420 players and 33 teams took part.
---
August, 2016
From their Coburg lounge room, Melissa and Adriana Taranto have watched the success of Bronte and Cate Campbell at the Rio Olympics and dared to dream.
The Taranto twins are two are Victoria's hottest soccer prospects, having first come onto the national radar as 12-year-olds.
---
August, 2016
THE Matildas have suffered a heartbreaking exit from the Rio 2016 Olympic football tournament, beaten 7-6 on penalties by the host nation after a dramatic shootout.
Australia had their chances to win the match, with Chloe Lugarzo hitting the woodwork five minutes from time, while Katrina Gorry could have won the shootout with the fifth spot kick after Lydia Williams saved from Brazilian superstar Marta.
---
August, 2016
In a significant boost for Victorian football, 10 Victorian players have been selected for international duty across two youth Matildas teams.
Six Victorian players have been selected for the Young Matildas (U20) who will compete in the AFF Women's Championship in Myanmar, while four Victorians have been invited to attend Junior Matildas (U17) camp at the Australian Institute of Sport in Canberra.
---
July, 2016
Heidelberg United gained some sweet revenge over Bulleen Lions in the final of the Team App Cup, the Bergers demolishing the Lions 4-0 at ABD Stadium, home of Hume City, in Broadmeadows.
---
July, 2016
Victoria's U13 and U15 squads defeated the nation's best at the National Youth Championships for Girls in Coffs Harbour last week.
The U13s defeated NSW Metro, Queensland and South Australia, and lost against Northern NSW in their group matches, scoring thirteen goals, and conceding just six, but won the title on head-to-head record.
In the U15s, all teams played each other once with Victoria winning six, drawing once and losing once in their march to the championship.
---
July, 2016
Football Victoria (FV) has launched a series of leadership development workshops for female administrators.
Click here for more information
---
July, 2016
A specially formed GRFC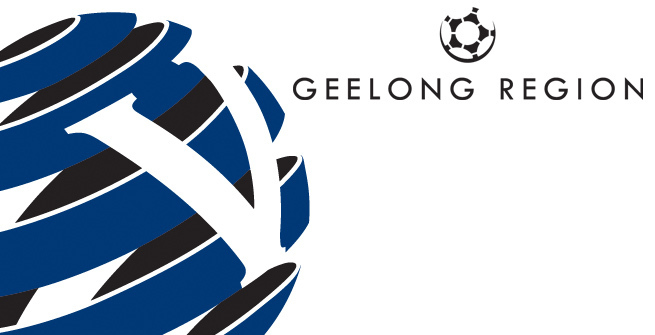 Women's Football Taskforce is officially up and running following its inaugural meeting at Simonds Stadium's Sports House last week.
June, 2016
The six Football Victoria Girls NTC players joined the NTC Challenge select today to play against tournament winner Northern NSW. Victorian MelindaJ Barbieri was recognised as player of the tournament!
The other five Victorian NTC players picked were Sarah Cain, Hayley Richmond, Coby McInerney, Ash Lefevre and Sofia Sakalis.
---
June, 2016
The Female Coach Mentor Program for 2016 kicked off with a workshop in Melbourne during the recent Caltex Socceroos and Westfield Matildas double header.
The program has been established to provide more exposure to high performance environments for the selected female coaches as well as increase the pool of female coaches with the experience and knowledge necessary to coach at the highest level.
---
Coverage of women's sport is low in Australia and around the world. In France, recent improvements have been made. What can we learn from their example? Click here to read how France have dramatically improved female sports coverage .
---
May, 2016
The Australian women's football team kicked off its five-day camp on Monday night at Morshead Park. Coach Alan Stajcic said the Olympic medal hopefuls face tough matches in Rio and other challenges associated with being away from home, but he was confident the team had a decent chance of claiming a medal for the first time.
The Matildas' road to Rio is on the home stretch, with the training camp culminating in an international between New Zealand's Football Ferns at Morshead Park Stadium on June 4.
Read more
---
May, 2016
Monash Leader takes a look into the boom of girls' football in the municipality, focusing on the rapid growth shown by local clubs Mount Waverley City and Glen Waverley.
The explosion in numbers has created an issue of its own, how to fit the number of new players into the limited facilities available.
---
May, 2016
Facebook is now live streaming sports: why it matters and why women will benefit the most.
Sure, live streaming sport isn't a new thing but viewing a sporting event via Facebook is a big deal purely because of the accessibility and ease at which we can use it, especially for women's sport.
---
May, 2016
The strong desire to increase participation and awareness of Women's Football is on the move with Heidelberg United Football Club receiving a grant to build Female Friendly Change Rooms.
Anthony Carbines, the Member of Ivanhoe and Craig Langdon, Mayor of Banyule made the announcement that the Bergers would be receiving a grant of $100,000 from the Andrew Government's Community Sports Infrastructure Fund, and a further contribution of $100,000 from the City of Banyule for the construction of Female Friendly Change rooms.
---
May, 2016
What an exciting time for everyone in the lead up to the 2016 Rio Olympic Games.
Inspiring Matilda Elise Kellond-Knight shares her feelings about her Rio Journey.
---
May, 2016
Women's netball is growing and growing as next year's comp involves eight team gaining expanded TV coverage!
The new addition of three teams in the National Netball League has enabled greater opportunities for young girls creating a better pathway from junior to elite. This is a key demonstration of the growth in women's sport!
---
May, 2016
Australia's U16 and U19 National Teams have discovered what their up against in order to qualify for next year's AFC Women's U-16 and U-19 Championships.
The draw reveals that the Aussies have been seeded second based on their performance at the last AFC U-16 Championship in China.
---
May, 2016
Steph Catley has the world at her feet. Not only is she living the dream of making soccer her livelihood, she's about to take centre stage at the greatest sporting show on Earth.
Almost four years after making her debut for the national women's soccer team, the star defender and her fellow Matildas will pull on the green and gold for August's Olympic Games in Rio de Janeiro.
---
May, 2016
For a second year, Football Federation Australia is delivering the Female Coach Mentor Program for six aspiring coaches in the women's game.
This year, two representatives from Victoria - former Matildas captain Melissa Barbieri, and Melbourne Victory W-League Assistant Coach Kat Smith - have been selected to be part of this prestigious program.
---
May, 2016
Referee education and development continues to grow in Victoria this year with the FV Pink Whistle Program kicking off for 2016.
The Pink Whistle Program provides female referees with education, development and support to assist each referee.
---
May, 2016
Ballarat will host an international football match for the first time when the Westfield Matildas face fellow 2016 Rio Olympic Games qualifier New Zealand at Morshead Park Stadium on Saturday June 4, 2016.
Both teams will head down to Melbourne three days later for a second fixture, as part of an all-star double header at Etihad Stadium.
---
May, 2016
The roles and responsibilities of a referee can be quite challenging and overwhelming especially for young girls.
For Susan Ramsay, she wasn't going to let her daughter give up on becoming one. This is when she thought what better way to get fit and support her daughter in the process than by becoming a referee as well.
---
May, 2016
Starting a family is one of the most beautiful things in life but also one of the most challenging.
For Danielle Millott, she was never going to let these challenges get in the way of her and her love for football. She began playing the game at Knox City when she was a young girl at the age of 12.  After 3 years she moved over to play in the Women's Premier League, at Ashburton. She played here mainly with the reserves team until 2010 when she moved to Croydon and has been there ever since.
---
May, 2016
She had a goal and she made it happen.
Shell Tims, an enthusiastic, dedicated mother of two, became involved in football through her kids.
Tims was the classic soccer mum with the loud voice on the side, shouting nothing but encouragement and positive words that the kids and other parents adored.
---
July, 2016
Women's Football Developme
nt Guide Launched
The guide, launched by FFA CEO David Gallop, the brainchild of the FFA Community Football Department, under the guidance of Women's Football Development Manager Sarah Walsh, is intended to provide useful practical advice and strategies to enable clubs to ensure that female participation and enjoyment is leading to the best experience in football that they can have.
Click here for more information
Click here for the free, online guide
---
April, 2016
Melbourne City striker Larissa Crummer has been named this season's W-League NAB Young Footballer of the Year.
Crummer received her award at the Dolan Warren Awards night which was held at the Carriageworks in Sydney.
---
April, 2016
Westfield Matildas receive Rio Games boost with AIS camps.
Football Federation Australia (FFA) has announced that the Westfield Matildas have received a boost to their Rio Games preparations with additional funding assistance from the Australian Sports Commission (ASC) based on the Matildas' medal-winning potential.
---
April, 2016
Laura Spiranovic is deservedly stepping out of her brother Matthew's Socceroo spotlight and into her own.
"It's about doing something you love," Laura says.
"I look up to my brother. You see the injuries first-hand … but through his success you see what you get when you work hard," the Melbourne Victory striker says.
---
April, 2016
Traralgon soccer players are among Latrobe Valley sportswomen benefiting from an investment into female-friendly sporting facilities across the region.
One of four gender inclusive sporting upgrades targeted for the Valley, the Traralgon Olympians Soccer Club officially opened its refurbished pavilion at Harold Preston Reserve on Thursday.
---
April, 2016
Tess Clark describes the first time she lined up against men on a soccer pitch as "terrifying".
Two years on, the mother of two has made national history as the only female to play in a Westfield FFA Cup game. Clark was a 70th-minute substitute for Gambier Centrals in their first round clash with Western Strikers last Saturday.
---
April, 2016
Professional Footballers Australia (PFA) has today reiterated the importance of respecting and supporting Australia's female footballers and of the sport working towards a world leading high performance environment for female athletes in light of the Garriock case.
The NSW Civil and Administrative Tribunal today dismissed a complaint against Football Federation Australia (FFA) alleging they had discriminated against Matildas legend Heather Garriock because of her responsibilities as a carer.
---
April, 2016
Did more people watch the Women's Big Bash League cricket on television this season than the A-League men's football? ABC Fact Check looks at the numbers.
---
April, 2016
The State Football Centre played host to Girls FC on Saturday and Sunday as more than 500 players competed in a fun environment.
Girls FC, proudly presented by ElectricityWizard, gives the opportunity for hundreds of female players to kick-start their season prior to the opening round of Sportsmart Juniors and AIA Vitality MiniRoos.
---
March, 2016
Retired Australian basketball star Lauren Jackson says that as a result of getting paid less, female athletes are forced to play all year round and all around the world in order to make a comfortable living, leading to more career-threatening injuries.
---
March, 2016
Five players filed a federal complaint for wage discrimination against U.S. Soccer on behalf of the women's national team.
The players claim that they earned as little as 40% of what players on the men's national team earned, even though the women's team generated about $20 million more in revenue last year.
---
March, 2016
In this SBS Zela feature, FV Radio volunteer Anna Harrington speaks about how her road to becoming the lead commentator for SBS Radio, calling Caltex Socceroos matches played around the country.
In calling such high-profile matches, Anna Harrington is helping break down one of the last glass ceilings for women in sport.
---
March, 2016
Melbourne Victory and Young Matildas player Cindy Lay paid a visit to JT Gray Reserve last week for an open training session with Williamstown Soccer Clubs girls team.
The night was a massive success with a good turnout of more than 30 girls.
---
March, 2016
Football Victoria's inaugural Female Football Week – a national initiative to celebrate the immense growth of the women's game and recognise the players, coaches', referees and administrators responsible for this success – concluded earlier this month and has been hailed as a huge success by FV CEO Peter Gome.
---
March, 2016
Victoria's female football population of 11,000 players now has a premier competition at the junior and senior level. The PlayStation 4 National Premier Leagues Women's competition completes the talented player pathway between community football and the National competition (Westfield W-League).
It replaces the Sportsmart Women's Premier League as the top tier of women's football in Victoria.
---
March, 2016
SBS Zela feature six videos that are combating stereotypes, promoting women in sport and inspiring women to get out there and play
In 2012, the Women's Sports Foundation research found that girls were two times more likely to drop out of sports than boys.
It is a trend that brands and governments alike are trying to reverse and are doing so with some stellar videos to promote women in sport.
View more news from women in football here
---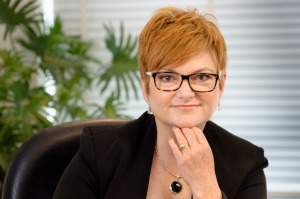 February, 2016
The future strategic direction of football in Geelong received a major boost this week when high profile local businesswoman, Jo Plummer, was elected Chairperson of the Geelong Region Football Committee (GRFC) at the organisation's Annual General Meeting
---
Westfield W-League
January, 2016
Melbourne City secured a dominant 4-1 win over Sydney FC to claim the 2015/16 Westfield W-League championship at AAMI Park on Sunday.
There were three second-half goals for City as Joe Montemurro's side clinched a historic double in their inaugural season, much to the delight of the majority of the 4206 spectators.
View more Westfield W-League news here
---
Join the Women in Football Network
If you are currently affiliated with a club, please register here